THE LIFE OF DODIEE
Approaching my own mother's life span - experiencing what she would never live to see - this Dodiee is the woman she never got to be, inspired by the heart of the daughter who could only imagine all she was.

Her confidence and strength to take risks, Dodiee is the alter ego we can all adopt to claim the life we dream of today.
Aenean consequat tortor felis, at eleifend nisl dapibus at. Ut eleifend nunc massa, vel pellentesque arcu gravida in. Integer condimentum turpis eget velit semper tincidunt. Curabitur eu nisi euismod.

Orci varius natoque penatibus et magnis dis parturient montes, nascetur ridiculus mus. Suspendisse potenti. Suspendisse potenti. Etiam eget quam id ex mattis facilisis. Mauris tempus, quam ac auctor commodo, orci est finibus purus, nec sodales nulla leo ac elit.
Each collection is an admiration of authentic feminity, the truly unexpected.

EMBRACING FORM & SPIRIT
Crafted in response to the bodies of women rather than the requirement for women to fit the mold, we honor our bodies the way we see fit.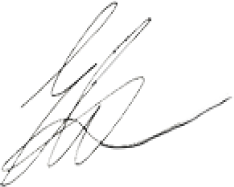 Elisa Dahan
Founder & Creative Director